Noel MacKenzie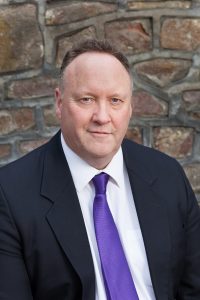 Noel has a long history in the sports turf industry with specialist knowledge combined with significant practical experience of the maintenance and management of golf, fine turf (bowls, cricket, tennis) and sports turf surfaces.  He draws on 5 years hands-on experience as a groundsman/greenkeeper and Head Groundsman and he has a further 26 years experience in consultancy.  Noel established Sports Turf Consulting Limited in 2003.
Noel graduated with Ecology B.Sc.(Hons) after attending Lancaster and Oregon State Universities and post graduate Business Management MBA(part 1) with the Open University.  He studied Sports Turf Management widely prior to University holding IOG and City and Guilds qualifications.
Noel has consulted on all types of sports surfaces with a portfolio of construction projects to £6M including London Olympics/LLDC 2012, Sport England, Football Foundation and RFU grant funded projects and golf course construction projects.  He has delivered papers at national and regional conferences including the BIGGA "Continue to Learn" workshops, Institute of Groundsmanship, Institute of Leisure and Amenity Management (ILAM), Hurlingham Polo Association, AELTA (Wimbledon) Training Seminars, etc. Noel has also lectured in Sports Turf and Greenkeeping Management at Higher Education (degree level 6) and his articles are prolific in turfgrass media. Noel is based in central southern England.
Other members