Jonathan Smith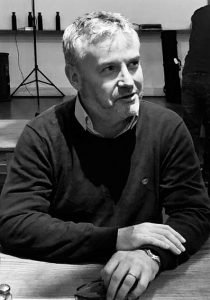 INSTITUTES AND ASSOCIATIONS
Former director of the Sport and Play Constructors Association – Natural Turf Sports Division.
Member of the Institute of Biology
WORK EXPERIENCE
Jonathan is a trained agronomist and soil scientist and has over thirty five years experience in the design, construction, testing and maintenance of natural and synthetic turf sports facilities, and ground engineering projects.
He established GEO Turf Consulting Limited in 2005 which is a sports facility design consultancy which undertakes the feasibility, design, contract management, construction monitoring and testing of sports facilities.
Prior to establishing GEO Turf Consulting Limited Jonathan managed a regional office for the Sports Turf Research Institute (STRI) for five years. This office specialised in the design of high profile sports turf facilities.
He has acted as a pitch consultant for UEFA and FIFA and has recently been responsible for the design, project management and construction monitoring of high profile sport facility developments using the latest sports turf technology.
Jonathan was responsible for the design and cost management of the WRU Centre of Excellence and FIFA/UEFA funded Football Association of Wales national team elite training facilities at the Hensol Estate Cardiff, Colliers Park in Wrexham and Dragon Park in Newport. He has also be responsible for the design of the Danish FA men's and women's elite training facilities on Helsingr, Herning and Viborg.
Jonathan has acted as an expert witness on several legal cases including Premier League stadia.He has managed numerous sports field construction projects and has undertaken laboratory research into sport soils, and written sport turf articles and technical papers.
Jonathan was lead author on the SAPCA UK national guidance for the construction and maintenance of natural turf sports facilities.
Jonathan is familiar with the 2015 CDM H&S Regulations and has acted as Principal Designer on several prestigious sports development projects.
Other members