Dale Frith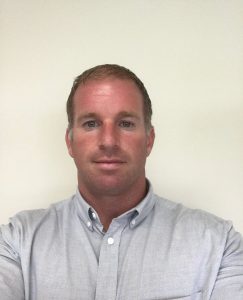 Dale Frith is a Consultant Agronomist for PSD Agronomy which is part of the Labosport group. Previously he was Head Groundsman at Fleetwood Town FC and has held positions at Blackburn Rovers FC, AELTC Wimbledon and Pinehurst Resort, NC, USA.
Current responsibilities include carrying out feasibility studies for a wide range of projects from aiding developers to meet planning conditions to the preparation of multi-million pound projects. The role includes management of projects from conception to hand over and end of defect and management of Labosport's ScorePlay testing service on behalf of PSD.
Relevant Experience:
Twenty years of sports turf maintenance experience at top level sports venues around the world.
Working with improvements, reconstructions and budget management on sports turf projects.
Lead Testing and consultancy for the FA Women's Super League and FA Women's Championship pitches.
Experience of working with grassroots clubs on design and maintenance projects.
Consultancy and advisory work for FIFA & UEFA including overseeing construction, grow-in and performance during major international events. Work involved working within different continents adapting to different methods of work upskilling people to provide World Class Pitches.
Clients include Wolverhampton Wanderers, QPR, Brentford, Burnley, Blackpool and Fleetwood Town.
Practical groundstaff experience within the Premier League, Football League and World Leading Tennis Tournament experience.
Other members