Dale Frith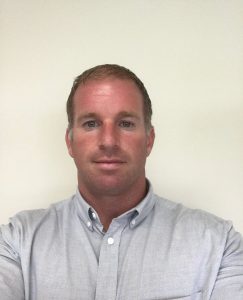 RIPTA Consultant Agronomist Dale is a Consultant Agronomist for PSD Agronomy which is part of the Labosport group and has over 20 years of experience in the sportsturf industry.
This includes practical experience at leading venues in both the UK & USA along with consultancy experience for a range of clients including grassroots clubs, councils, developers, professional clubs and international federations.
Current responsibilities include the following:
Feasibility Studies which include site assessments and reports to provide information to the client and planners (where required)
Design works to include site specific requirements and development to tender documentation
Tendering to a range of Contractors and analysis to ensure accurate pricing is provided leading to contractor appointment
Monitoring of installation ensuring correct practices and materials are used to meet the design requirements
Sign off works to include Playing Quality Standard (PQS) testing
Sports pitch testing generally for clients in professional sport Relevant Experience:
Over twenty years of sports turf experience at top level sports venues around the world
Working with improvements, reconstructions and budget management on sports turf projects
Lead Testing and consultancy for the FA Women's Super League and FA Women's Championship
Experience of working with grassroots & professional clubs on design and maintenance projects
Consultancy and advisory work for FIFA & UEFA including overseeing construction, grow-in and performance during major international events. Work involved working within different continents adapting to different methods of work upskilling people to provide world class pitches
Practical experience within the Premier League, Football League and Championship tennis.
Other members