Antonis Grimotsis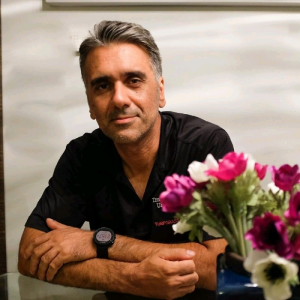 Char. Trikoupi 96-98, Agrinio City 301 31, Greece
Antonis has been working in the turf industry for 20 years and holds a BSc (Hons) in Sports Turf Science and Management from the University of Central Lancashire. He is the co-founder and general director of GRASSFORM, the first company to provide pitch assessments in Greece and the Balkans with its ISO-17025 accredited laboratory for testing natural and synthetic turf.
Starting out with sports fields construction projects, Antonis has primarily focused during the last ten years on the assessment of natural and hybrid sports turfs, gaining extensive
experience in warm-season turfgrasses across the entire spectrum of professional and recreational sports use, from elite pitches to community and private venues.
His laboratory conducts independent testing for teams, local authorities and contractor companies with the aim to configure and resolve the problems of playing surfaces with a precise and sustainable manner.
For the last two years, Antonis, as the Turf Quality Manager of Super League Greece, has been in charge of carrying out independent testing in the 14 football pitches of the championship within the framework of upgrading the Greek pitches to the highest European standards in an environmentally friendly way.
He is also an exclusive partner of Propitch in Greece, in collaboration with which he conducted several pitch assessments in Greece, Turkey, Poland, Sweden, Albania and so on.
Other members